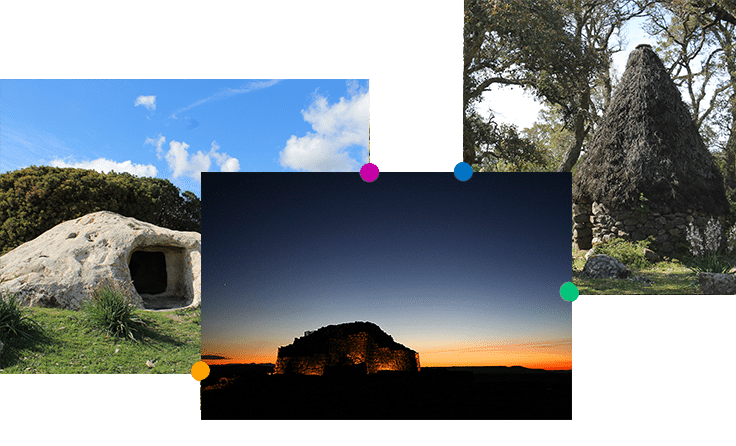 ---
Even the man has shown to appreciate this hospitable place, leaving the testimony of his attendance since the Neolithic (6000-2700 BC). There are numerous " Domus de Janas " (caves with more rooms dug into the rock and used as burials) built on the slopes of the Giara. The remains of ceramics, flint and obsidian found above the plateau suggest the widespread occupation of the territory during this period. A confirmation of life over the Giara occurs in the last phase of the Copper Age (2700-1800 BC) with the protonuraghe " Bruncu de Madili " located on the edge of the plateau, at the extreme corner SE, above Gesturi, Barumini and Tuili.
In addition to this there are several nuragic towers located in the edges of the plateau, used at the time as lookout points, and probably belonging to the magnificent nuraghe of Barumini " Su Nuraxi "not far from the Giara.
In this area, there are not only the remains of the Nuraghic civilization, but we also find some Punic and Roman settlements as the two important military centers " Bruncu Suergiu " of Genoni, and " Santa Luisa "by Tuili, in which an interesting phallic cult of the Imperial Age is attested.
---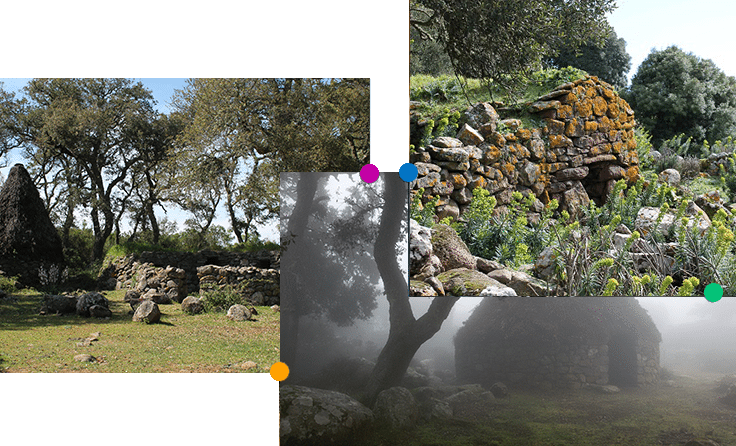 ---
As a last testimony of the presence of man on the plateau, the " Pinnettas " remain, typical huts similar to those of the Nuragic period, used by shepherds as shelters until the 70s. During our excursions, you can visit some of these huts by observing them inside and understanding what were the techniques used for their construction and how they lived the last inhabitants of the plateau.