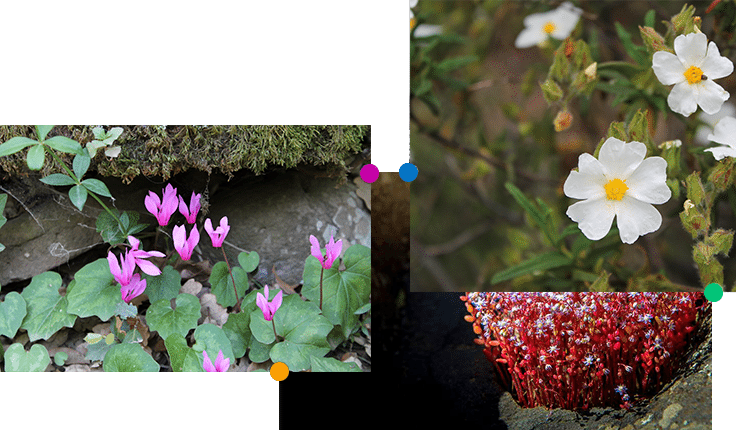 ---
Covered originally by thick woods, the Giara presents today all the characteristic aspects of a typical Mediterranean area. Still preserving a high degree of naturalness today. There are various types of characteristic plants, such as the cork oak , the holm oak, the oakwood , and an infinite number of fragrant plants, used by man like the myrtle, the helichrysum and the strawberry tree .
In Spring, the Giara is filled with indescribable colors and perfumes; during our excursions through a sea of cistus in bloom, it is not uncommon to meet suggestive corners covered with wild cyclamens with a bright color, or to catch a glimpse of the different and colorful wild orchids, up to the "Paulis" completely covered by the white aquatic buttercups.
---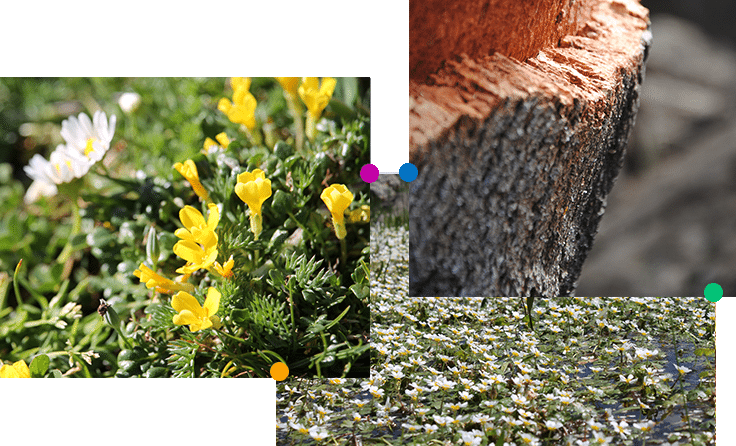 ---
On the plateau have been identified more than 350 plant species, some rare as the Morisia Monantha, tiny perennial seedling that blooms from January to April with an evident yellow gold flower, from which it takes its name in Sardinian "Ebra de Oru" or "grass" gold. " Morisia is also the name of the botanical garden of the Giara Park, where especially in spring, it is possible to see the most significant botanical species of the plateau, as well as the splendid orchids.